Constance DEVILLE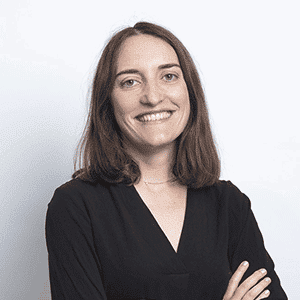 Avocate au Barreau de Paris
Constance advises French companies as well as foreign companies established in France, in all areas of labour law.
HR
Labor law
Labor law & personnel administration
Soffal
travail et administration du personnel
SKILLS PROFILE
She assists her clients in matters of individual labour relations (drafting of employment contracts, dismissal for personal reasons, dismissal for economic reasons – individual and collective – mutual termination of employment contract, disciplinary sanctions, etc.) and collective labour relations (negotiation and conclusion of company agreements, organization of professional elections, etc.).
Constance also assists the clients in establishing power of attorney adapted to their activity and responsibilities.
She is also in charge of relations with the "Pôle Emploi" (French employment agency) in order to obtain recognition of the benefit of unemployment insurance for both Executive Mangers-Employees.
In the event of litigation, Constance negotiates and represents companies before the French courts and more particularly before the "Conseil de prud'hommes".
She is a native French speaker and speaks German and English.
EXPERIENCE
She holds a Bachelor's degree in Franco-German law and studied for a year at the University of Potsdam.
Constance also holds a Master's degree in employment law (Master 1) from the University of Paris 1 Panthéon Sorbonne and a Master's degree in private law (Master 2) from the University of Lyon 2.
Prior to joining SOFFAL, Constance worked for PwC Société d'Avocats in Paris, in a multidisciplinary team (Consulting in employment law and Due Diligence in employment law in the context of M&A transactions).